Strachan ~ ON SALE
Shipping: $12 FREE!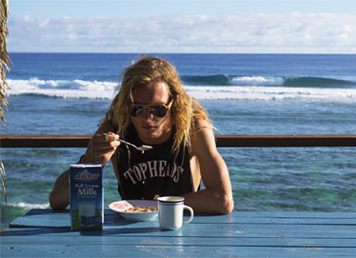 | | | | | |
| --- | --- | --- | --- | --- |
| Available Colours: | | | | |
HURRY ~ ON SALE!

* Limited stock, please contact info@topheads.com.au

The Strachan Signature Series: Topheads are proud to annouce the Strachan as our first pair

of limited edition sunglasses a part of our Signature Series for our Team Riders. Each pair are

handcrafted from zebra wood, have engraved logos and polarised lenses.

The Signature Series are a Limited Edition range of sunnies produced by Topheads for each Team Rider - so grab them while stocks last!

*Please note each individual pair will vary as they have their own unique grain patterns.

Made from Zebra Wood
Lightweight & floatable
Eco-friendly material
Spring hinges
Polarised lenses
UVA & UVB protection

Five minutes with Sam Strachan,

Name: Sam Strachan aka Grom

Height: 6'2

Weight: 72kg

Sport: Bodyboard

Sponsors: Topheads Eyewear, Stealth Boards, Stealth Accessories,

Reeflex Wetsuits, Enough Threads & Emerald Bodyboard Store

Local break: Shark Island

Favourite wave: Shark Island or Nuggan Point

Inspirations: Andrew Lester & Shaun Pyne

Achievements: Being the youngest ever to qualify for the Shark Island Challenge

back when it was on the World Tour as a specialty event I was 15 years old and

making the Pipe Comp when I was 17 years old. Burned out nowadays haha..

Best pick up line: Who needs pick up lines when you have tinder..
---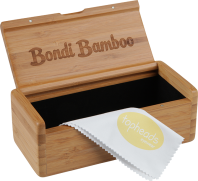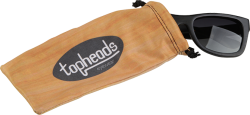 ---
Each pair of sunglasses from Topheads Eyewear comes with a solid bamboo case, microfiber lens cloth and a travel pouch.