Free Home Trial - Wooden Optical Glasses
Looking for a new pair of optical glasses, cannot see clearly or would like to get that special someone a sneaky present? Jump online and try our Free Home Trial for spectacles glasses. Free shipping within Australia on all bamboo and wooden optical glasses. Save on your next pair of specs today! *Please note the Home Trial is for our optical range only.
Products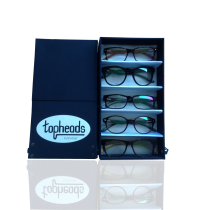 Free Home Trial
Product Code: Free Home Trial
Topheads Eyewear now offers a Free Home Trail for spectacle glasses. FREE shipping within Australia. Try 5 glasses for 5 days at home!